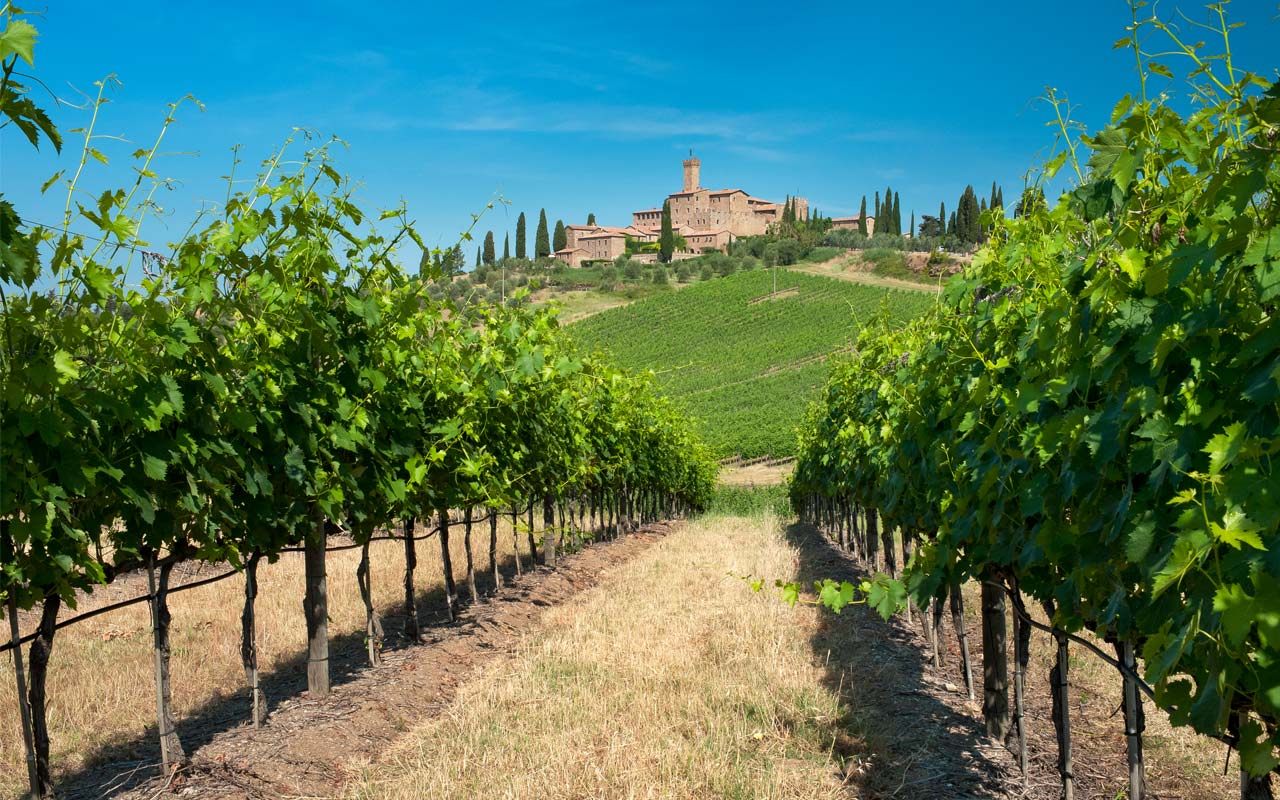 In the land of Brunello
Itinerary along vineyards and cultivated fields between Torrenieri and Montalcino.
Starting in Torrenieri, we follow the old Cassia road towards Siena to the stadium where we turn left onto a dirt road leading up towards Poggio Gambocci.
The view from this stretch takes in the Tuscan countryside and all around you can admire cultivated cereal fields and vineyards. Passing the "Comunità Incontro", we descend towards the Altesi crossroads where we keep to the left and pass the Collodi farmhouse until we reach and cross the provincial road number 45 of Brunello in Val di Cava. We take the rut that leads to Colombaiolo until the junction where we take a left and crossing a bridge over a gorge the journey suddenly storms steeply upwards surrounded by vineyards and fresh woodland that surrounds Montalcino.
Passing the abandoned Church of the Madonna delle Grazie we enter the village through the ancient Porta Burelli.
DURATION: Minimum 3 hours
Difficulty: suitable for all levels
Contatti: info@parcodellavaldorcia.com