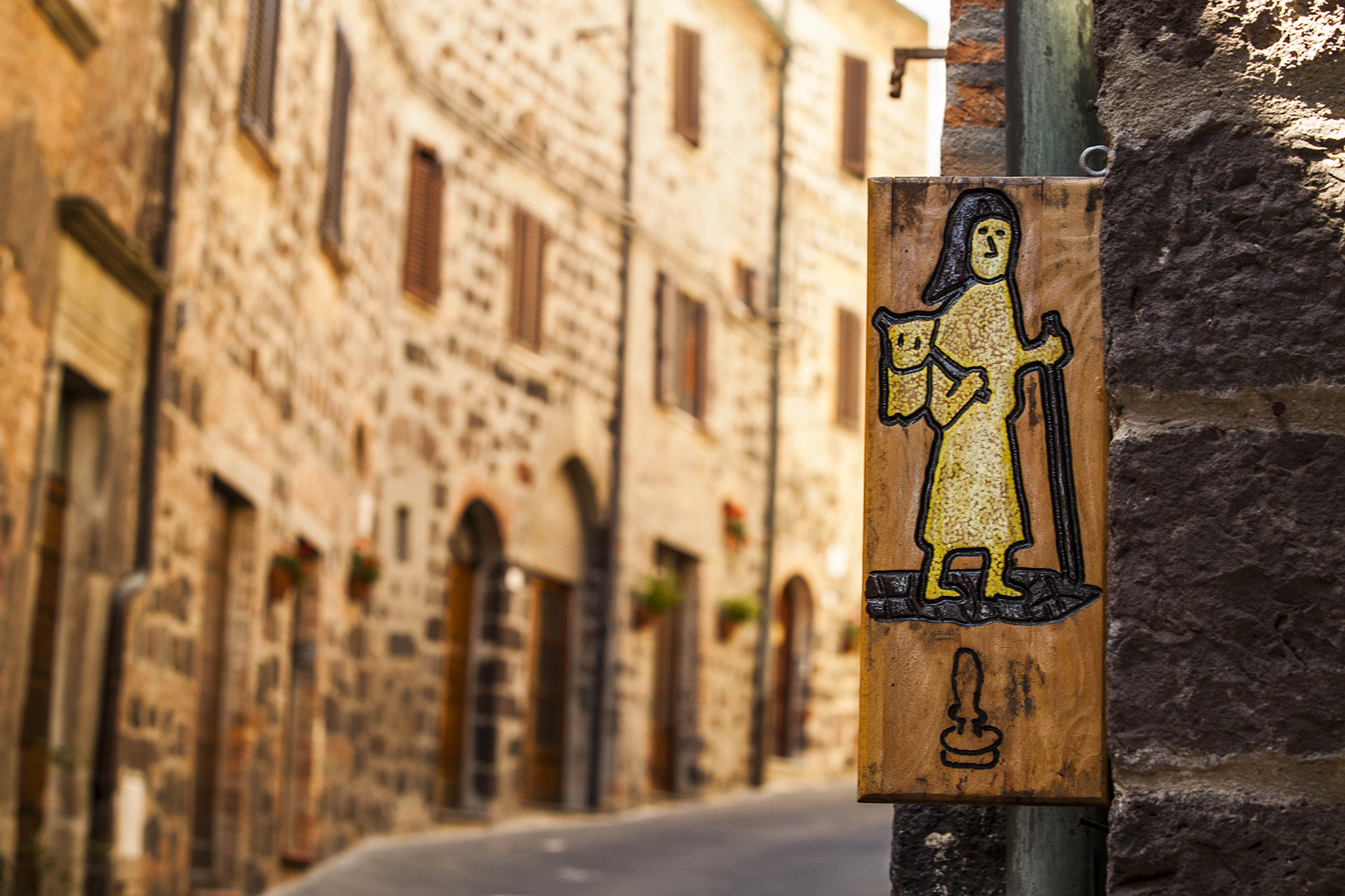 Walking southwards on the Via Francigena
From the heights of Radicofani to Ponte a Rigo, the enchantment of the Via Francigena.
From the historical town centre of Radicofani we follow Via Matteotti up to a Y-junction where we turn right and once we reach the wide right-hand bend we continue onto the dirt road signalled as the Via Francigena. We walk along a bright dirt track that descends from Radicofani towards the valley of the Rigo river. The surrounding landscape is dominated by hills as far as the eye can see, to the right Mount Amiata and behind us the Fortress of Radicofani. As we leave the Fortress behind us, the view – of cultivated cereal fields and stretches of grasses and shrubs – is grooved by the ravines giving a wild, primitive air to the landscape. Every so often we will pass a farmhouse and above all sheep pens as the road continues down and after a series of bends we pass the Baccanello and La Novella farmhouses. After around a kilometre, we arrive at Ponte a Rigo, a small village in the council of San Casciano dei Bagni located between the Rigo River and the Paglia River and the most southern town on the Via Francigena in Tuscany. If we want to, from Ponte a Rigo we can continue along the Via Francigena towards Acquapendente and follow the first stretch of the road in Lazio.
Duration: 10 km
Difficulty: for all levels, not recommended during rainy seasons due to the risk of slipping
Contacts: info@parcodellavaldorcia.com