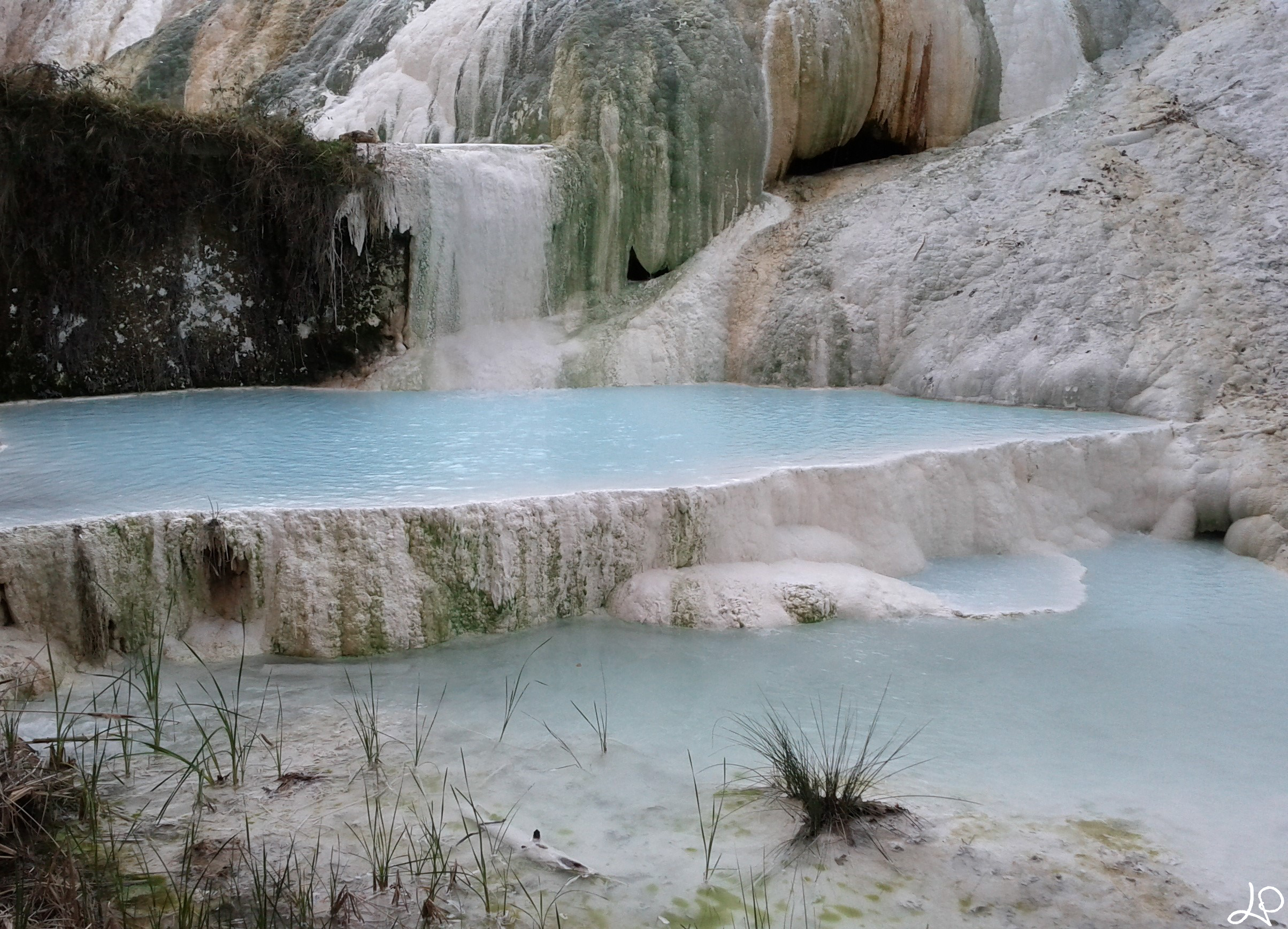 Discovering the magical thermal springs
A journey starting from the bowels of the earth.
If it is true that water has a memory, it is hard to imagine just how many stories the thermal water of the Val d'Orcia has to tell. A journey starting on the slopes of Mount Amiata where rainwater and melting snow penetrate the ground until they reach the still-warm rocks of the old volcano and are warmed, absorbing the precious minerals, and then continuing its journey and springing up in magical places. One of these enchanting spots is the Fosso Bianco in Bagni San Filippo where nearby you can reach the many wells that form gathering the thermal waters from the various springs thanks to a highly visible pathway winding down through the woods. Following the pathway along the gorge, you will be bewitched by the numerous waterfalls and reach within the surprising sight of the "Balena bianca", an imposing block of limestone which has formed over millennia and which resembles the mouth of a peaceful whale. A walk of just a few hundred metres and which yet is able to regenerate you, mind and body, perfect for those wishing to take a dip in these erudite waters.
Difficoltà:
suitable for all, easy access, not recommended during rainy weather as the path may become slippery
Durata:
min. 1 hour
Periodo con:
early morning

Contatti:
info@parcodellavaldorcia.com