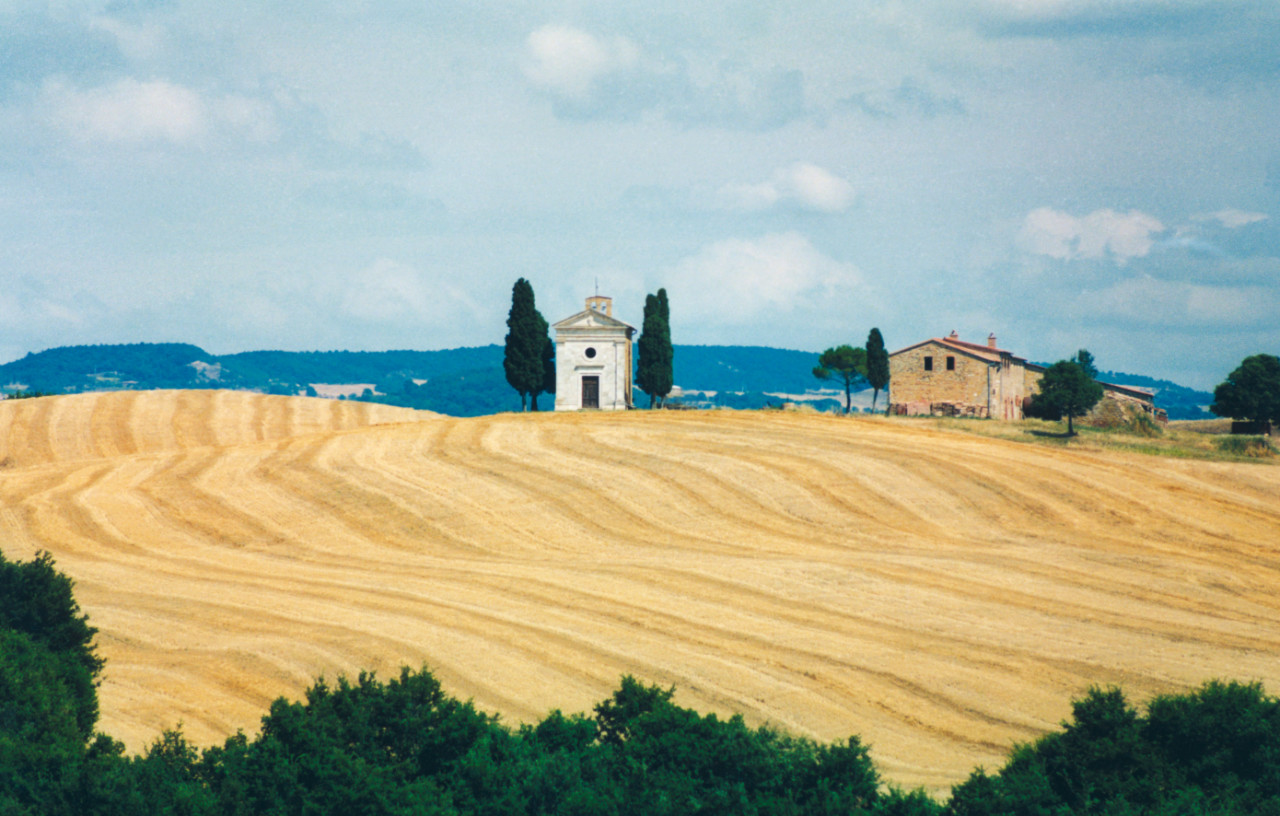 Cappella della Madonna di Vitaleta
This small chapel nestled between fields and rows of cypress trees is dedicated to the Virgin Mary who once appeared to a shepherdess.
Despite its limited size and position lost in the fields of the Val d'Orcia, this little Chapel, nestled between two rows of cypress trees, has become an important feature of the best-known landscapes in the world. It rises in Vitaleta, near San Quirico d'Orcia, and was built on the extension site of an older tabernacle. For many years it was used as a place of worship to the simulacrum of the Virgin of the Consolation until, in 1553, it became home to a famous statue of the Virgin ascribable to Andrea della Robbia.
The statue, today preserved in the Chiesa della Madonna di Vitaleta in the centre of San Quirico d'Orcia, has a rather interesting history: it is in fact said that it was the Virgin Mary herself who, appearing to a shepherdess, suggested that the faithful should go to a shop in Florence where they would find the statue that would then be placed in the church in Vitaleta.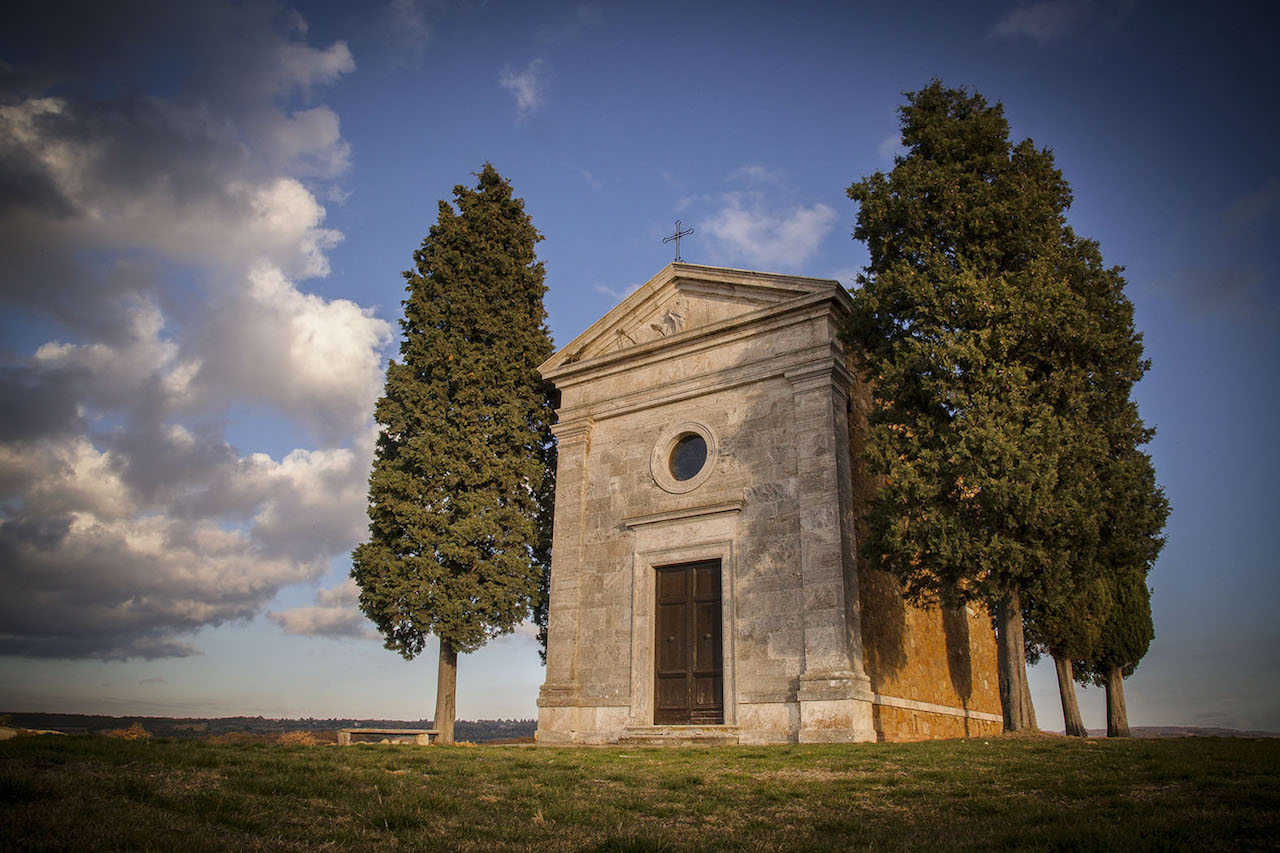 In 1779, because of an ongoing drought, the Madonna was transferred to the Collegiate Church in San Quirico d'Orcia; in the same year, the statue was brought back to the Collegiate for the second time where it remained until 1782. In 1861, due to a series of earthquakes, the statue was moved to inside the Collegiate and the Vitaleta Chapel suffered further abandonment until 1884 when it was completely redesigned, both inside and out, by the Siennese architect Giuseppe Partini who drew inspiration from the 16th century models. Worship of the Madonna grew so much that a celebration in her honour is held on the first Sunday in September.